Hi Readers
This book was announced last Wednesday as the winner for the Baileys Women's prize for fiction 2017. So, of course, it sparked my need to read it.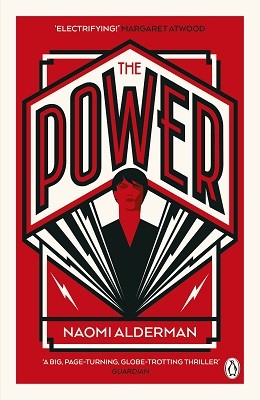 Published: October 27th 2016
Publisher: Vikings
Source: Library Book
Length: 324 Pages
Goodreads Avg. Rating: 4.01
My Rating: 67/100 (3 Stars)
Synopsis:
A new power unleashed in teenagers which allows them to create and electric shock. This novel explores how this power would change the world and how the position of men and women would change in society. This book shows what the world would be like as a patriarchal society.
Review:
I went into this only really having a vague idea of what it was about and when I started it I got very excited when I saw the direction it was going and the message it was going to portray. However, I ended up having such mixed feelings about it.
I am not a fan of sci-fi/fantasy and this book is heavy on that. However, because it has a depth that is often lost in fantasy novels as it explores society and gender, I still enjoyed it.
In this novel it's the men who need to be protected, who can't go out alone, who are told they are weak and should be ashamed of their gender.
This novel is so fast-paced. We immediately jump into the action and there is no build up (although it's written so well it doesn't need it.) However, I never really connected with the characters. At times it felt like we'd started reading in the middle of the story and it's so plot-driven that the characters felt like plot-devices rather than characters (does that make sense?)
The amount of POV's we followed however meant that the book could explore multiple experiences of the power including family and friendships, how every women has different amounts of Power and how this effected their how others treated them. We also see how the men are treated by women with the Power from the male characters POV.
Basically, I definitely think this is a book worth reading, but it's not on my favourites list.
Let me know if you've read this book and what you thought of it.
Thanks for reading
Jess X